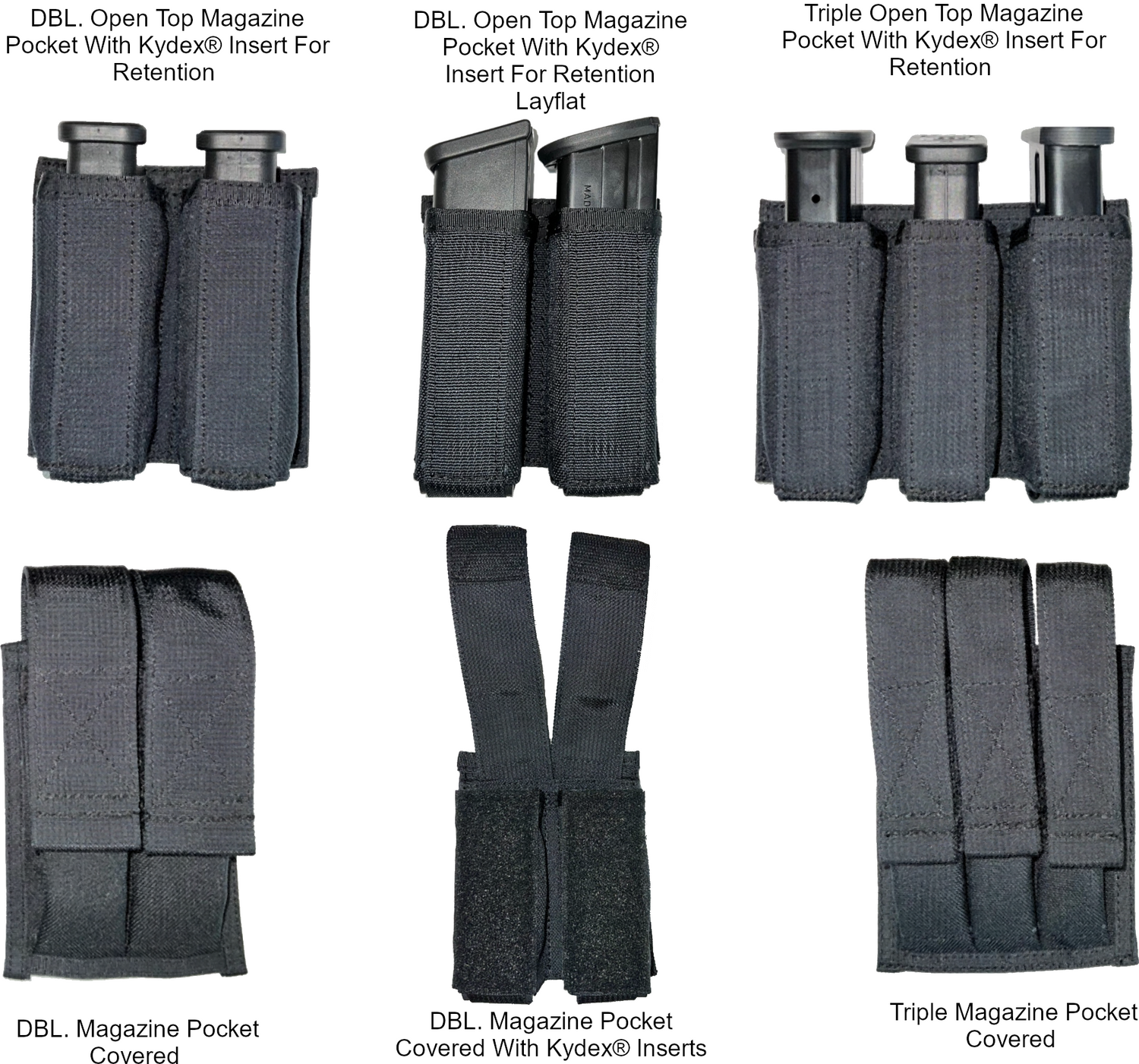 Choosing your Pockets
We make all our pockets from the best U.S. materials, so you know it can withstand anything you throw at it. With all the MOLLE Pockets on the market, you never know if you are getting the right color to match your vest. Our pockets are made with the same materials as our vest so they will match. Check out our online Store.
online store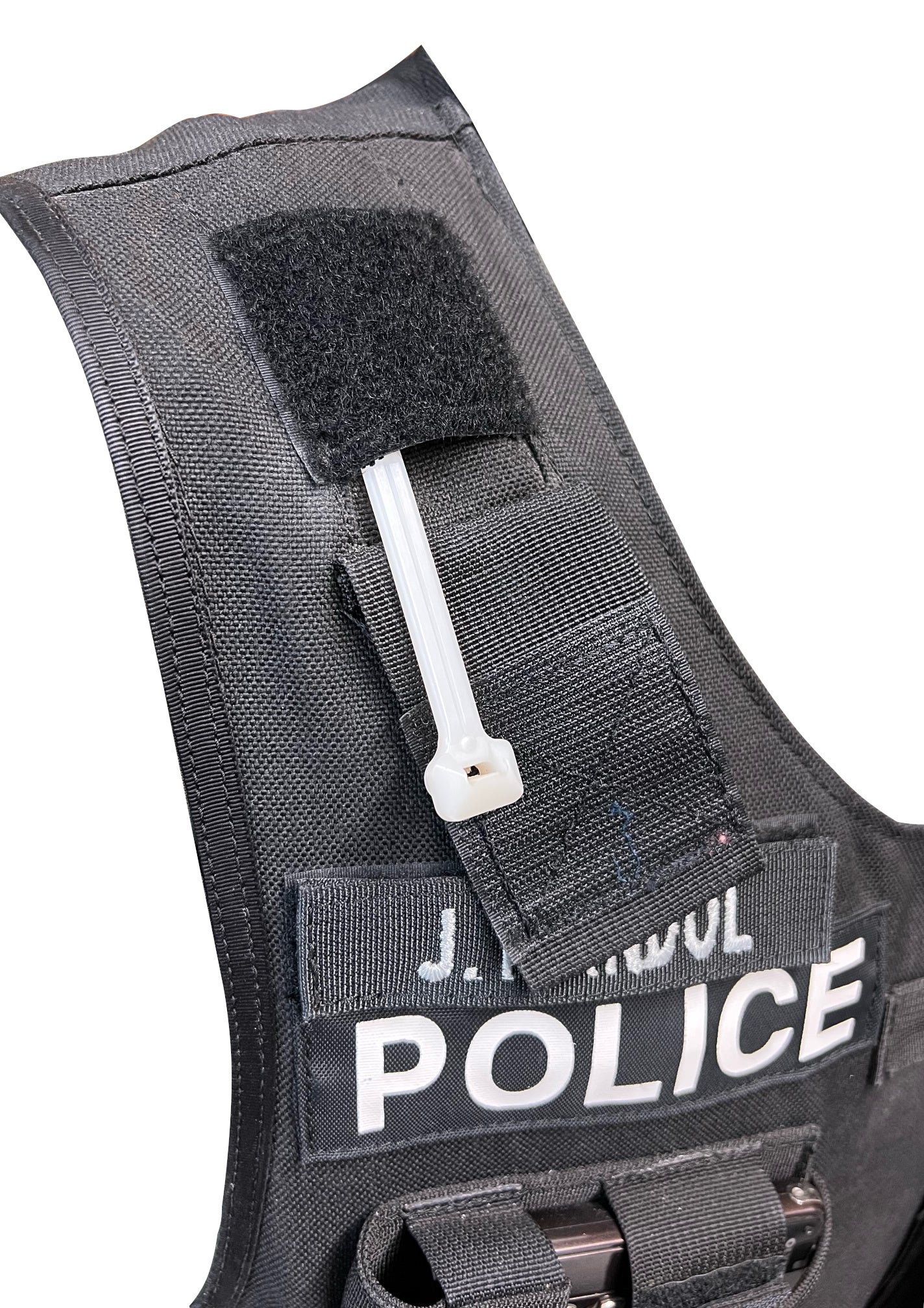 Zip Tie Restraint Pocket
This pocket is located at the top of the shoulder and goes down along the back. Fits multiple styles of zip tie restraints. Quickly access your zip tie restraints via a Velcro® covered flap.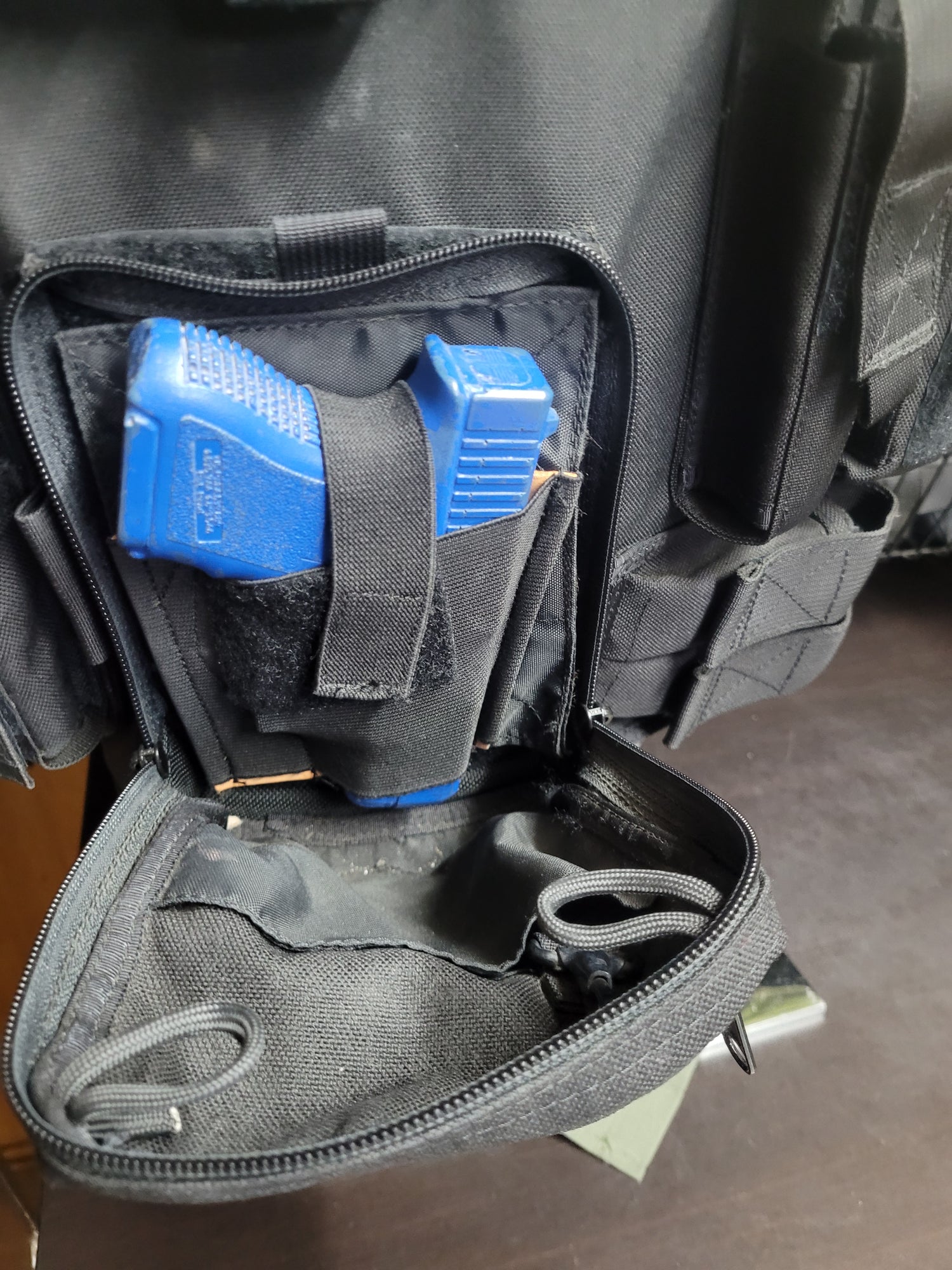 Backup Holster
This holster is attached with Velcro® inside of the admin pocket. Options for half leather, half elastic are available for our larger admin pockets. Will fit a Glock 26 or similar size pistol.
DISCLAIMER: This is an optional upgrade to add an internal holster for backup handgun. We are not responsible or liable for any use or misuse of the optional internal holster design. We do not make any recommendations or suggestions that this design will work for you. All customers are solely responsible for their own safety and use of our products.   
FIRSTSPEAR TUBES® CLOSURE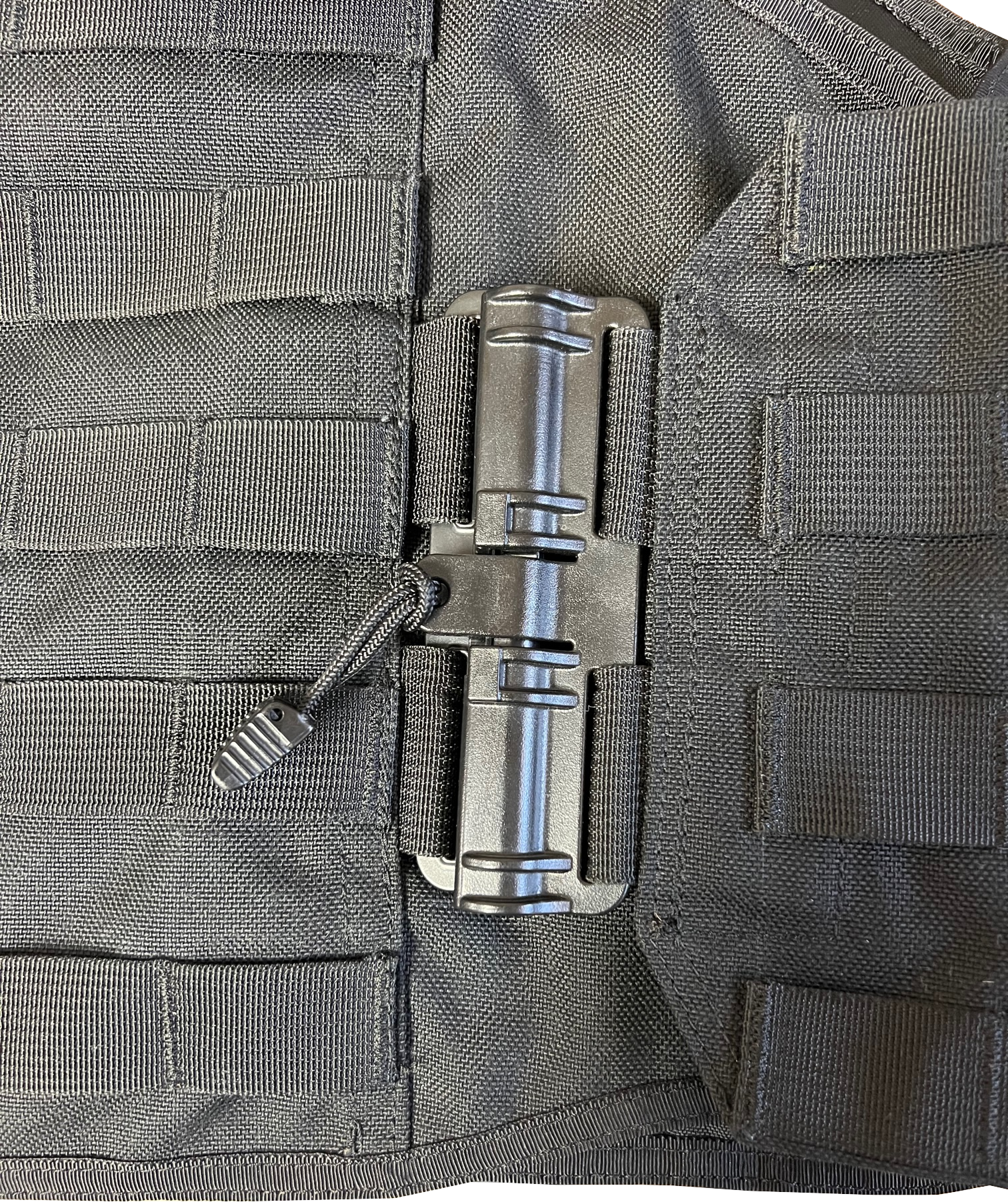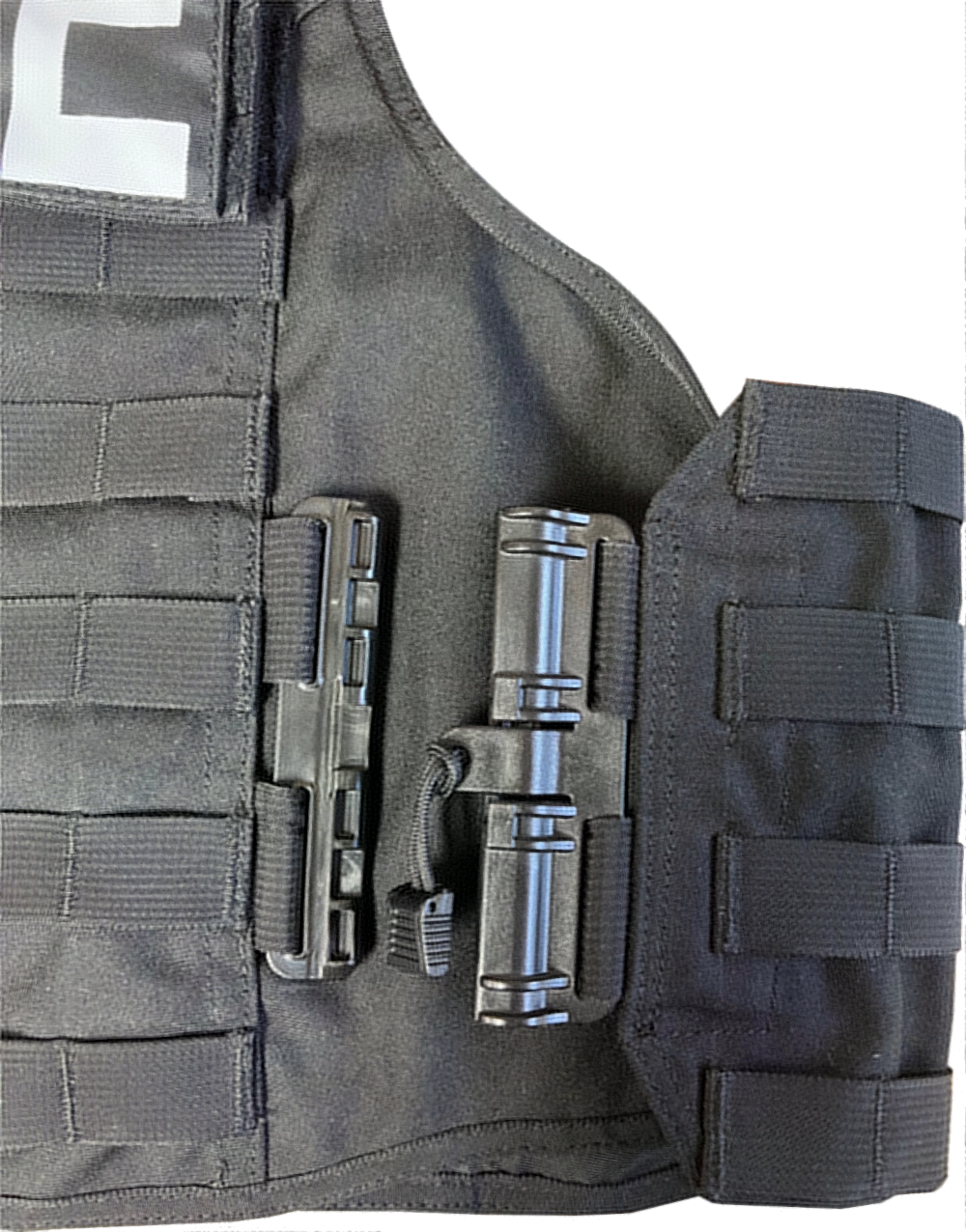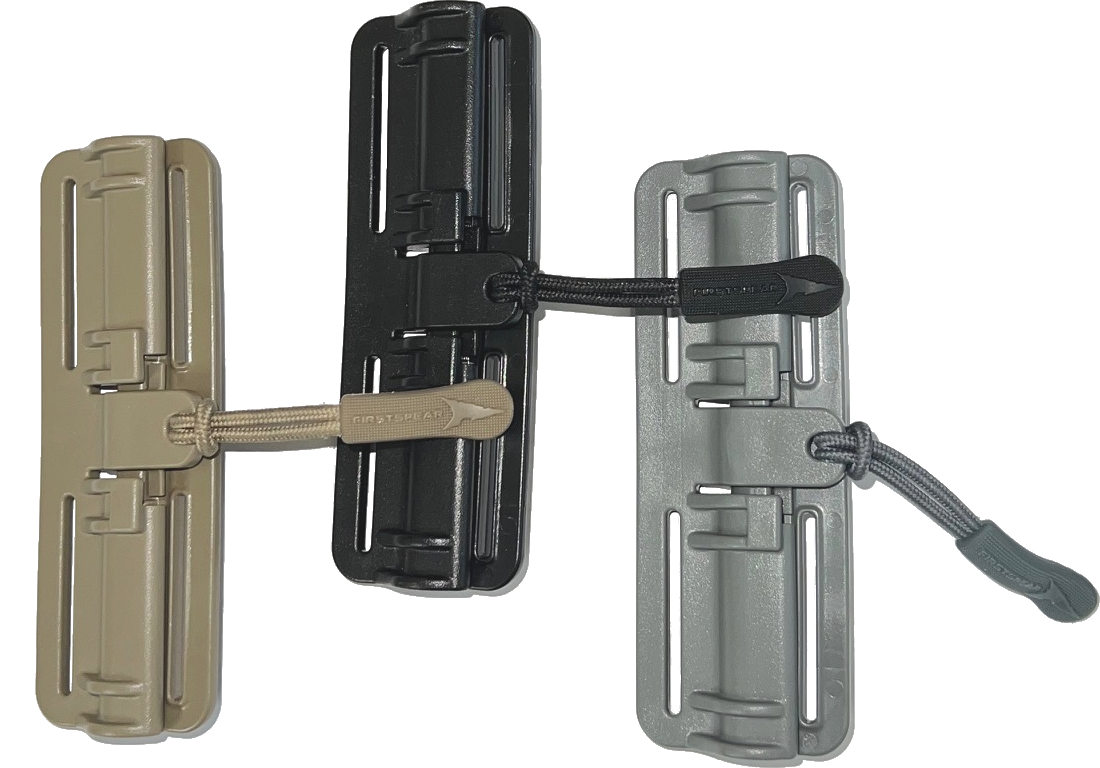 FIRSTSPEAR TUBES® CLOSURE
Available in colors to coordinate with your vest, providing a uniform and professional appearance.
Top Loading Plate Pockets

This optional upgrade gives an efficient and Safe method for attaching armor plates to your Load Bearing Vest Cover, eliminating the need for a separate plate carrier while maintaining the same style and functionality as our Vest covers. (Bottom Loading Plate pockets optional)