Need Quality Body Armor?
BPS Tactical, Inc. is a factory direct dealer and distributor of U.S. Armor Corporation Body Armor. We offer custom fitting of US Armor Corporation body armor. The owner of BPS Tactical, William Blankenship, has over 40 years of experience in selling, fitting, and sizing body armor. We can also fit you for one of our BPS Tactical, Inc. custom vest covers with pockets of your choice at the same time too.
Order your Body Armor
Local Orders

We are located in Southern California in the town of Mentone. Fittings in our shop are by appointment only. Please call or email us to schedule yours today! We will measure you and place you in a sizing vest to ensure a proper fit. We can also fit you for a custom vest cover at the same time too.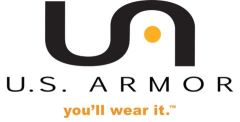 Why We Work With U.S. Armor
We are proud to announce that BPS Tactical, Inc. has joined forces with U.S. Armor to be your one-stop shop for ballistics and external carriers. BPS Tactical, Inc. is a direct dealer and distributor of U.S. Armor ballistics. U.S. Armor has been in business for more than 35 years providing ballistics to our police officers on the front lines. A great quality product produced in the USA guarantees comfort and reliability. Our Staff at BPS Tactical, Inc. is experienced in fitting body armor with custom sizing. What does this mean? We will still be providing the same great services you know. Our carriers will still be custom-made to fit your existing ballistics, but we will now have another option for customers who don't yet have ballistics. This also will allow customers to purchase the ballistics at the same time as the external carrier or switch to a different manufacturer known for their comfort, value, quality, and ballistic ratings.
Need to get fitted or have questions? Give us a call or send us an email.