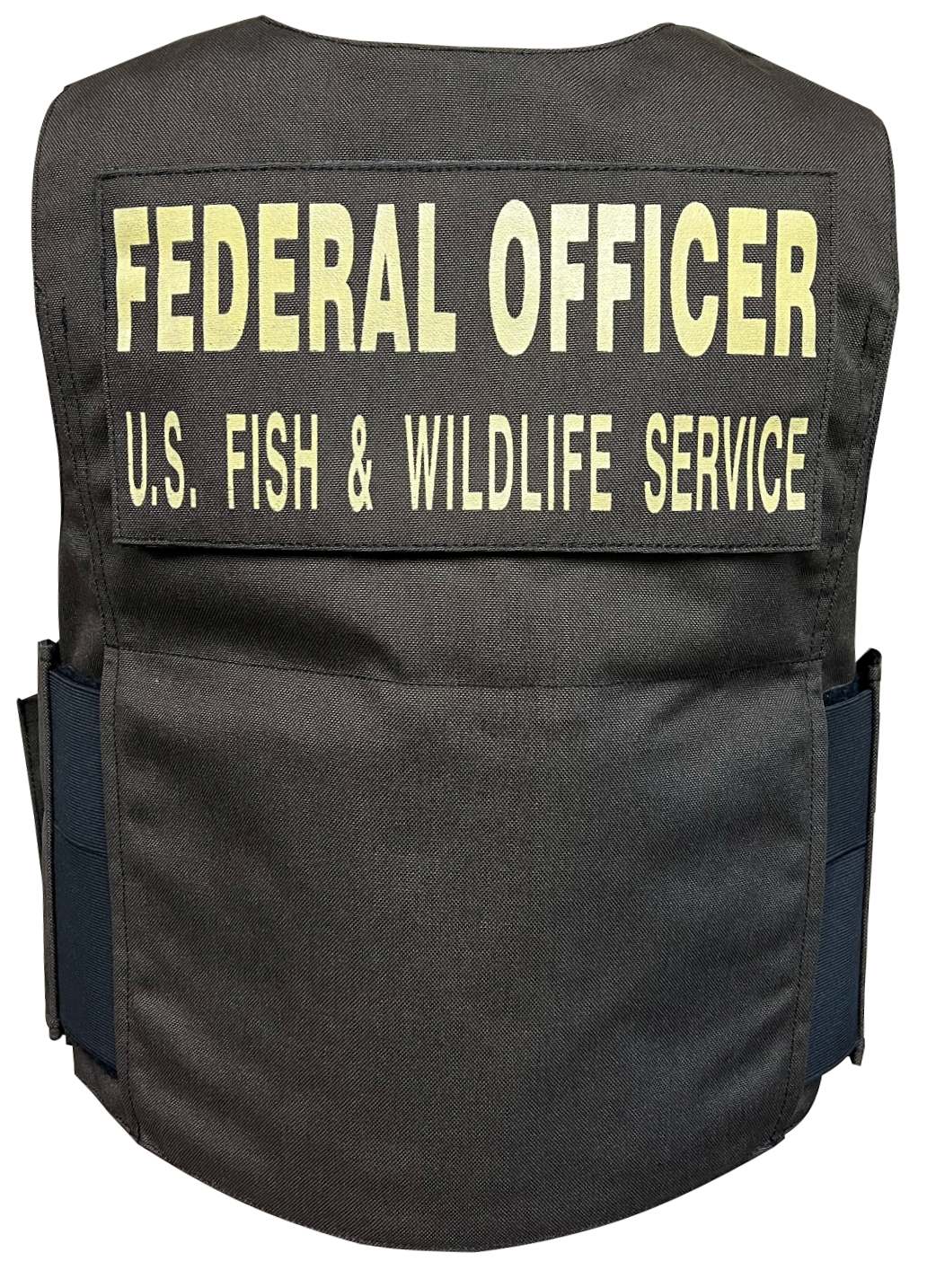 US Fish and Wildlife Service
Approved vendor to the U.S.F.W.S. for outer vest carriers for Law Enforcement Officers. Currently, there is one color (Coffee Brown) approved for Rangers/Agents. Our vest closes from the back of the body to the front, attached with Velcro®. The vest has all of the approved pockets for U.S.F.W.S. and a zipper opening front for access to the internal holster and internal key holder. The advantage of our vest is that the closing of the vest to the front of the body is a much easier and more secure way to close the vest, with more accessibility to needed equipment. We also have a 4" wide belly band which closes with Velcro® and allows for a more comfortable fit.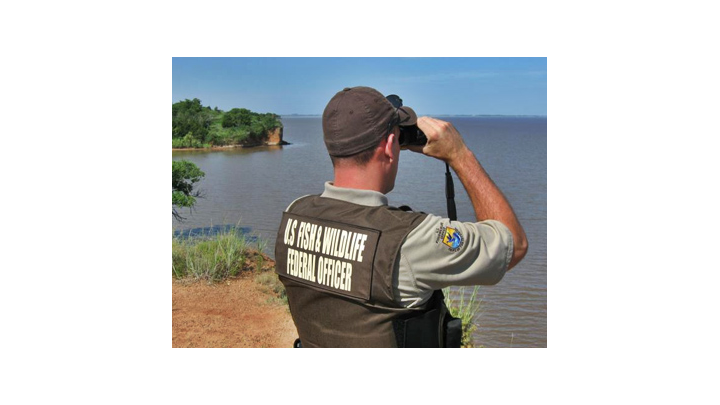 Choosing your Pockets
We make all our pockets from the best US sourced material, so you know it can withstand anything you throw at it. You can choose two pockets, one on each side. According to policy, you can select a Radio, Magazines, Flashlight, taser, or Narcan pocket for this cover.